Me And Natella Were Bored, So We Took Opinions On These People..
Frank Iero
Natella: Frank Iero… Oh. My. God. I lost it… I had a whole bunch of stuff to say about him. I'd Have to say.. You picked my favorite Picture. I love this one. He just has The perfect
EVERYTHING
. I love his hair like this. The red, bleach and Brown. I love the aviators. So hot. This picture kind of reminds me of Broch Van Duren.
Kaylee: Ah, Yes Frank, Amazing Man, I Do Love this Picture, it is Marvelous. It kind Of Reminds me of Broch, But Not completely, More Like. "Oh My God Gerard Come RAPE me" Yes, I do Declare that He is Referencing that in this picture, Well, Maybe not in this picture, How about Frank In General? He's Just Asking for it.. I love this picture, I love his hair, I Miss That Van So Freaking Much, You Don't even Know.
Gerard Way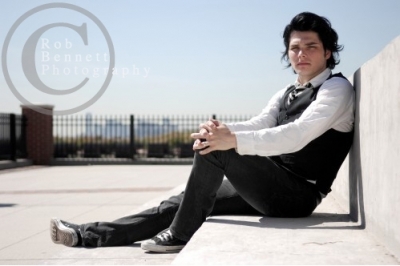 Natella: His Pants are a little tight for 'Gerard.' It's…Odd. They still look great though. I like the whole Elvis Hair. It's a little similar to 'the ghost of you' hair. But longer. He kind of looks like a school boy. But older, you know?
Kaylee: You Know what's funny about this picture? That's the Reason I picked it because I KNEW You would say something about his pants, I, Personally, Love them, Well, that's because it's Gerard, And Gerard is like.. Frank is to you, Gerard Is PERFECT to me, I love him, Seriously. He is One of the most amazing people I have ever heard of, I would seriously, Do ANYTHING to Meet him.
Bob Bryar
Natella: Bob. Oh Bob. He is a very fortunate man. This picture is a really good one. He's still a little on the chubby side, which is good because he's becoming a stick like Mikey. I really like how his eyes and hair both compliment each other. He has perfectly pale skin too. Now, I don't necessarily mean 'frank perfect' bun no less perfect than bob could possibly be.
Kaylee: Bob Is.. Amazing, that's all I have to say, I love Bob, He is A wonderful Drummer, I Honestly, Do NOT Support him going solo, That is horrible and I know people that would kick my ass for saying this, But, I really think that He is Perfect for MCR, And MCR is perfect for him, The Band would seriously Go down hill if he left. I love this picture, Too, It's Great, I think it's funny how there are a bunch of posters of himself around. I Really Love how he is Chubby, But he Makes it Look Good.. So Good.
Ray Toro
Natella: Not much to say here. He's a great guitarist and I mean GREAT… and I like his backing vocals in Helena, but physically… I would rather Idolize "Justin 'pubes for hair' Timberlake"
Kaylee: I Agree With You, Natella, Except I wouldn't Choose Between those Two, Seriously, That's Both.. Bestiality, I love Ray, He is An Amazing Guitarist. He has a Funny As hell Personality, And He Fro Is Just.. Let's just say it's something to make you laugh when you're down.
Mikey Way
Natella: Mikey is very famine looking. Now, don't get me wrong. Mikey is
ADORABLE
! Just not 'frank enough' for me.
Kaylee: Not 'Frank Enough' For you, eh? That's Horrible, So Now We're Going to start calling people 'Oh, He is SO Frank!' Instead of 'He is SO Beautiful!' that is BAD, Haha, Oh Man, Mikey, Mikey, What to say about Mikey.. He's Fun To Write about? I don't Know! He is Very Funny, And Lucky For Having Alicia, I Really Do Miss Nerdy Mikey Though, I still Love him to Death, I just Miss the Glasses and Anthrax Shirt, but I still love him,
Bert McCracken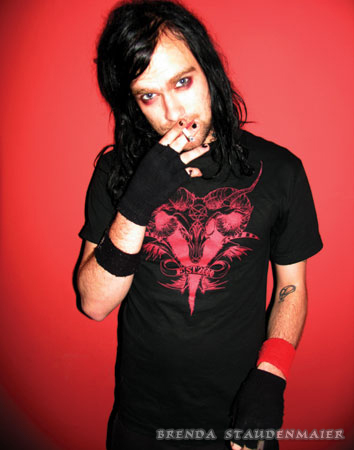 Natella: *squeals like an eleven year old*
Lets just say… Bert makes me happy in my pants. The one man I look up to more than
BOTH
Frank and WiL. My hero <33 and so
GOD
damn sexy.
Kaylee: Do We Seriously Have To say What We Like about Bert? Bert McCracken? REALLY? You Can Just See it in our Faces! Well, I guess you can't see us, but We Really Are Bert Freaks, Natella Says it ALL, I look Up to him more than a lot of people. "Let's Get Fucking!" well, Except the fact that he won't Forgive Gerard, but that's okay, Cause it's fun to watch how Bert Try's to Torture Him. TBS is Next, Don't Forget it, Bert McCracken is My God, And My Hero, And Also, Like Natella Said, He
IS
GOD
Damn Sexy.
Jepha Howard
Natella: Jepha Howard is stunning. People usually look better in pictures… But this is one man that is just as gorgeous in person as all his beautiful, yet tired looking and funny pictures. He has the Best Personality ever. He's SOO nice. And the way he kept making you touch him.
THAT
was even exciting for
ME!!!
Kaylee: Oh, Yes, I remember that, THAT Was Grand, He was like. "You Want to touch me again? Come on, One more Time." I will Never Forget that Day. May 6th, Yes, Anyways, Back To JEPH! He has one of the most Amazing Personality's, And Not To Even Mention He Is Gorgeous, He is Way Nice, And Great, It's All That God Damn
TEA
!!! Keeping him up, You Know, Cause like.. It's not any band Members, Cause Quinn's like.. In the other room raping Bert. Oh God, DAN?!
Quinn Allman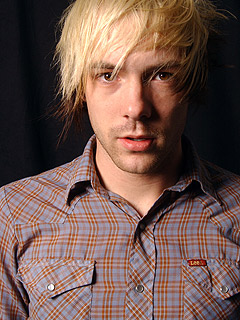 Natella: I have WAY too much to say about Quinn. So we'll just keep it at the limit of talking about this ridiculous picture. Although he looks cross-eyed, He is still way cute. It's Amazing. I miss his Blonde Hair…
Kaylee: "What Am I Supposed to do With It?"
"You.. SIGN IT!"
"Oh, I'm A Little, *taps Head* You Know?"
Oh Man, I LOVE Quinn, No Matter How Stupid He Can Be, That just makes you like him more, Except for the Staring part. *Shudders* I don't Know if It was Supposed to be Good Or Bad To Have Quinn Allman Staring at you, Oh man. I Picked this picture because it Explains it all, His Whole Demeanor, How Stupid He Is, he's Still Great, And A wonderful Guitar Player, I miss His Blond Hair, But I don't Necessarily HATE The Brown, He Needs To Learn how to Use a razor, To SHAVE.
Branden Steineckert
Natella: I won't Go into too much with Branden or I'll probably break down. I love his piercing. Branden is one of those guys who looks like a trouble maker/drug addict/alcoholic but hasn't touched a thing in his life. It makes me have a bigger passion for him, if that is even possible.
Kaylee: I remember When We First Found out that Branden left the band, We like.. Cried all that night, I miss Branden So Fucking Much. He was an Amazing Drummer, Way Better Then Dan, I mean, I love Dan, But, I Love Branden More. I really Do. I miss him, And I Think it's funny that people think he's the big Druggie, When he's the most Clean Person Ever. I Love and Miss Him So Much. I Will Always Want him Back.
Dan Whitesides
Natella: Meh. He's Dan. I can't say much about him either. He's a good drummer and all… just not for THE USED. Branden got them sooo much farther and made two albums with them. More people liked the other two albums better than they do 'lies for the liars.' All Dan does for THE USED is make them sell out sounding, more homosexual towards each other, and EXTREMELY huge. Fucking stupid. (sorry guys, I'm still not over the fact that he replaced one of my favorite drummers EVER)
Kaylee: More Homosexual Toward Each other? Since when is that Bad? Haha, Just Kidding, I don't Like how he Grabs Band Members [Jeph's] Crotch, In the middle of Public, I
HATE
How Big he's Made them, I SOMETIMES Like his Personality, I Like Brandon a hell Of a lot more, Let's Just hope to god that They come to their senses and Figure out that he is NOT all that they thought he was.